Winning ANA XPRIZE Challenge with Franka Emika's powerful technology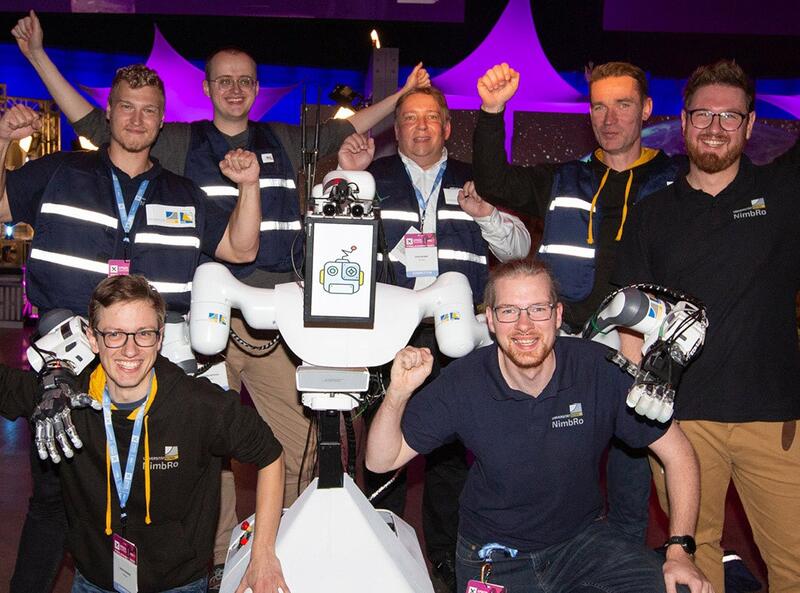 NimbRo robot competition team of the Autonomous Intelligent Systems lab of The University of Bonn won 5M US$ prize in All Nippon Airways ANA Avatar XPRIZE challenge in Long Beach, California, USA using Franka Emika robot technology.
ANA XPRIZE aims to create an avatar system that can transport human presence to a remote location in real time. Seventeen finalist teams competed at finals testing event in the greater Los Angeles area to demonstrate human-operated robotic avatar systems performing tasks remotely.
Team NimbRo got additional points in the challenge for the telepresence quality, resulting in a perfect score of 15/15 points, leading to the victory!
"NimbRo's work demonstrates the remarkable potential of avatar technology to transcend time and distance and help address urgent human challenges, from health care access to disaster relief," said Anousheh Ansari, CEO of XPRIZE.
"The ANA Avatar XPRIZE demonstrates the power of avatar technology and its ability to strengthen our society and improve lives," said Junko Yazawa, Executive Vice President of ANA. "These innovations, exemplified by the work of NimbRo and the other finalists, are a major step forward toward our goal of creating a more connected world."
Full article: https://www.xprize.org/prizes/avatar/articles/ana-avatar-xprize-winners